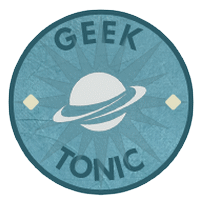 Geek Tonic
Votre dose quotidienne de geekeries avec des vrais morceaux de pixels dedans !
129 videos
Game of Thrones - 1995 Style
424 vues
Ajoutée Jun 27, 2014
Inspired by the great work by goestoeleven.

Following in the footsteps of Xena: Warrior Princess and Hercules: The Legendary Journeys, Game of Thrones originally aired on HBO in 1995. It was cancelled. All that remains is the intro. Enjoy!

Video: Game of Thrones (HBO)
Music: Queen - I Want it All

EDIT:

A million views in just a couple days! Thanks to everyone who enjoyed and shared it.

My apologies to Alfie Allen for the misspelled name - and to all the other cast members that didn't make the video. I would've loved to feature Robb and Catelyn, Jorah, Sam, Renly, Stannis, etc. but it was already getting pretty long.