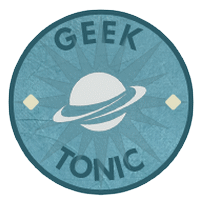 Geek Tonic
Votre dose quotidienne de geekeries avec des vrais morceaux de pixels dedans !
129 videos
If Geek Girls Acted Like Geek Guys
389 vues
Ajoutée Aug 29, 2014
"I'm so tired of these fake geek guys. They're just trying to impress us real nerd girls."

Like BuzzFeedVideo on Facebook: http://on.fb.me/18yCF0b

MUSIC

Race To The Bat Cave
Licensed via Warner Chappell Production Music Inc.

Featuring
Gaby Dunn
Dave Childs

GET MORE BUZZFEED:
www.buzzfeed.com
www.buzzfeed.com/video
www.youtube.com/buzzfeed
www.youtube.com/buzzfeedvideo
www.youtube.com/buzzfeedyellow
www.youtube.com/buzzfeedpop
www.youtube.com/buzzfeedblue
www.youtube.com/buzzfeedviolet
www.youtube.com/cnnbuzzfeed

BUZZFEED YELLOW
Tasty short, fun, inspiring, funny, interesting videos from BuzzFeed. From hilarious social segments to amazing how-to's and DIYs, BuzzFeed Yellow will entertain, educate, spark conversation about all the little things that matter in life. Just like BuzzFeedVideo, but more yellow.