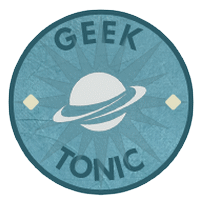 Geek Tonic
Votre dose quotidienne de geekeries avec des vrais morceaux de pixels dedans !
129 videos
Firefly Online Gameplay Trailer #1: If I Were a Captain
364 vues
Ajoutée Aug 6, 2014
Firefly Online (FFO) is an online strategic roleplaying game set in the universe of Joss Whedon's cult classic TV show - Firefly.

Players take on the role of a ship captain as they hire a crew and lead missions, while trading with and competing against millions of other players like themselves. Much like the crew of Serenity, the Firefly-class transport ship featured in the original show, players must do whatever it takes to survive in the Verse: find a crew, find a job and keep flying.

Currently in development for PC, Mac, iOS and Android. For more info or to register go to www.keepflying.com.