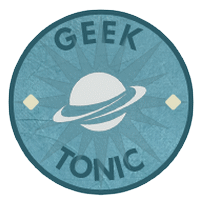 Geek Tonic
Votre dose quotidienne de geekeries avec des vrais morceaux de pixels dedans !
129 videos
Les 7 premières minutes du pilote de Star Wars Rebels
370 vues
Ajoutée Aug 6, 2014
In this special extended preview of Star Wars Rebels, the Empire arrives on Lothal -- bringing tyranny with them. Imperials and stormtroopers establish an intimidating presence on the planet, enforcing strict new laws for trade and arresting citizens for expressing dissent of any kind. A young boy named Ezra, however, discovers that a mysterious group is attempting to steal cargo from the Empire. Intrigued, he tries to take it for himself – and ends up on the run from both Imperials and this small band of rebels.

Star Wars Rebels, set between Episodes III and IV of the Star Wars saga, will premiere in October 2014 with a one-hour special telecast on Disney Channel, and will be followed by a series on Disney XD channels around the world.