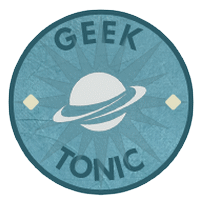 Geek Tonic
Votre dose quotidienne de geekeries avec des vrais morceaux de pixels dedans !
129 videos
Racing for Rupees : Court-Métrage Legend Of Zelda
502 vues
Ajoutée Jun 10, 2015
Link wants a new shield but doesn't have enough rupees!
-
What!? I actually finished a video!? Impossible! Here's a goofy little short I finally finished after starting and scrapping about 5 much more ambitious projects. I'm gonna try and enter that Dota short film contest, so I'll be seeing you guys again real soon!
-
Thanks to all the wonderful people who ported all those Zelda models! I have to say they weren't too animation-friendly but they were still fun to work with!
-
Song used:
Hyrule Castle Town - TTP and OoT
Death Mountain I think - TTP(?)
Some Boulder song thing from Skyward Sword
Burmo or Burma's Theme from Skyward Sword (?)
Training(?) from Wind Waker

Made using Source FIlmmaker, Sony Vegas, and GIMP

God bless!