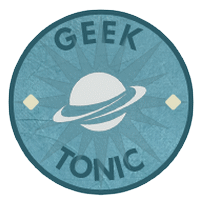 Geek Tonic
Votre dose quotidienne de geekeries avec des vrais morceaux de pixels dedans !
129 videos
The Wiivengers - A Marvel / Nintendo-Verse Mashup (Parody)
455 vues
Ajoutée Oct 6, 2014
Nintendo's mightiest heroes must assemble to defeat the galaxy's puniest god, and recapture the legendary power of ... the NESeract!

BEGIN ALERT -- This is a work of PARODY, and should in no way be confused with an actual product. No copyright is claimed for any characters parodied within this short, and to the extent that any such material may appear to be infringed, I assert that such satirical content is permissible under fair use principles according to U.S. copyright law. If you believe this material has been used in an inappropriate and/or unauthorized manner, please proceed to the nearest vice. And put your head in it. -- END ALERT

Orchestrations by Joshua Peterson
His Site: http://www.joshuadpeterson.com/
His Channel: https://www.youtube.com/larkstudio

Epic Kid Icarus Theme Remix by Johan Larsson
His Band Camp: https://dac2k9.bandcamp.com/track/kid-icarus-medley-drum-bass-remix
His Channel: https://www.youtube.com/dac2009/

http://www.jamesfarr.com
James's Facebook: http://www.facebook.com/jamesfarr
James's Twitter: http://www.twitter.com/jamesrfarr
James on Reddit: jamesfarr
Business Inquiries: jamesfarr@gmail.com

If you enjoyed this homemade short, I hope you'll help me share it with the world. Just SMASH THAT LIKE BUTTON in its smug, entitled little face, and don't forget to SUBSCRIBE for future episodes!

Thanks for watching.