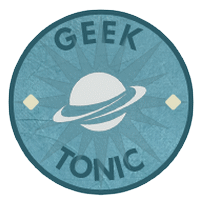 Geek Tonic
Votre dose quotidienne de geekeries avec des vrais morceaux de pixels dedans !
129 videos
Trailer du premier épisode de la saison 8 de Doctor Who !
375 vues
Ajoutée Aug 14, 2014
When the Doctor arrives in Victorian London he finds a dinosaur rampant in the Thames and a spate of deadly spontaneous combustions. Who is the new Doctor and will Clara's friendship survive as they embark on a terrifying mission into the heart of an alien conspiracy?

The Doctor has changed. It's time you knew him.

Catch the first episode of the new series - Deep Breath - in selected cinemas and on TV around the world from 23 August. For more info visit: http://www.doctorwho.tv/watch/

Subscribe here for more exclusive Doctor Who clips and content
http://www.youtube.com/subscription_center?add_user=doctorwho
The Brand New Doctor Who Website - http://www.doctorwho.tv
Doctor Who YouTube Channel http://www.youtube.com/user/doctorwho
Doctor Who Facebook: https://www.facebook.com/DoctorWho
Doctor Who Twitter https://twitter.com/bbcdoctorwho

This is a channel from BBC Worldwide who help fund new BBC programmes.